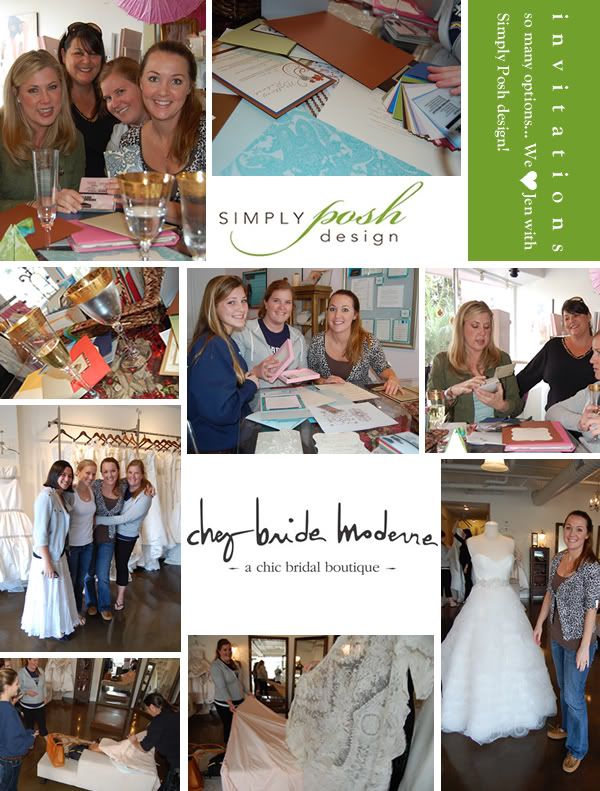 A lovely bridal bar bride is about to tie the knot! Her wedding date is Saturday, the twenty- seventh of February two thousand ten… follow our blushing bride as she prepares for her special day in less than two months.
Time is of the Essence:
With the venue set, the guest's list near completion and the photographer booked, it's onto invitations. Jennifer with Simply Posh to the rescue… the bride was able to meet with Jennifer at the Bridal Bar and in no time at all, they began to compile the pieces of an absolutely stunning wedding invitation! Creativity is now in full swing so Jennifer dashed to the studio to begin designing. With the wedding quickly approaching the bridal gown was next on the list.
The Dress:
Chez Bride Moderne opened their doors to us on a lovely Sunday and provided undivided attention to this special bride. After trying several dresses, future Mrs. Feerrar walked out glowing and we knew that was the dress!
So much to do so little time… keep in-touch and follow this bride down the aisle…